Basics
Full Name:
Chirezumi (千刺青)
Meaning of Name:
One Thousand Spider Lilies.
*Nickname:
Hell Flower
Sex:
Female
Appearance
Age:
20
Eye Color:
Green
Hair Color:
Scarlet Red
Type of Build/Body:
Very feminine
Height:
5'7
Weight:
130lbs
Distinguishing Marks:
Her hair is a bright Scarlet Red and it flows down low to the ground, she wears a white barrette in her hair and she has a long jagged scar going down in between her shoulder and her elbow on her left arm.
Traits
Skills:
She is one of the few Samurai of this time that does not wear any armor whatsoever and also dual wields two blades. She is very agile and capable on her feet, she is very fast and accurate and always goes for the kill. Her sword swing is extremely fast even more so then your average dual wielder with extensive training she's made her swings so fast that they are difficult to see even for the trained eye.
Attitude/Personality:
She is ruthless in battle and cold to her enemies however to innocent people and kind people she herself is very kind she enjoys playing with the children of the villages she travels too... She will help anyone that needs it and for a price she may even be willing to play bounty hunter for a little while... She walks with her guard up at all times and is a little nervous at times in big crowds....
Images For character: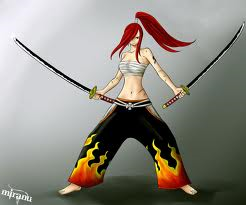 [size=18]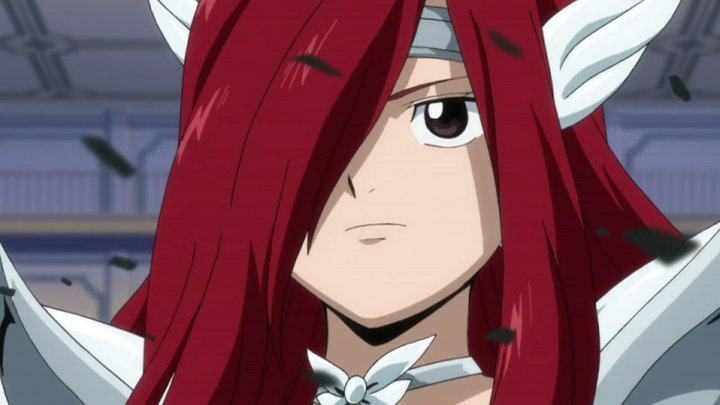 [size=18]Background[/size=18]
History:
Master Arc: Chirezumi originally had a master until the fateful da the leader of the house she was bound to passed away from illness and his son took over the family. Unlike the kind man her original master her new master was cold hearted, lecherous and cruel. One day he violated her body by touching her and in doing so made her angry and she left the house to burn leaving nothing but ashes he tried to force himself upon her and she retaliated by killing him. At that moment she renounced her honor and began travelling as a Ronin or Master less Samurai.

Present Arc: She travels from place to place in an attempt to cleanse herself of her shame.. She has a tendency to go to places where negative activity is rising to prevent what happened to her masters family from happening to other families.... She has been known to take up bounties in order to make herself enough money to survive...